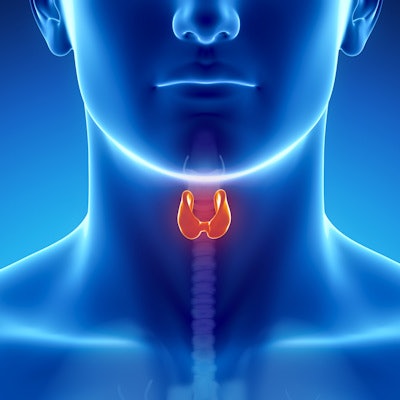 Interpace Biosciences on Thursday announced clinical validation data for its thyroid cancer test platform consisting of a mutation panel and a microRNA risk classifier.
The company said the most recent data shows that the addition of microRNA pairwise expression profiling on its ThyraMIRv2 assay provides clinically and statistically superior risk stratification of indeterminate thyroid nodules by the original ThyraMIR assay.
Interpace said it validated ThyraMIRv2 in a fully blinded cohort from a previous retrospective validation study.
The most recent analysis showed improvement in the number of true negative results and reduction of false-positive results. It also showed subsequent improvement in the specificity and positive predictive value at positive threshold, while preserving a high sensitivity and negative predictive value.
The ROC area under the curve increased from 0.85 to 0.97, and the diagnostic accuracy at the positive threshold increased significantly from 83% to 93%.