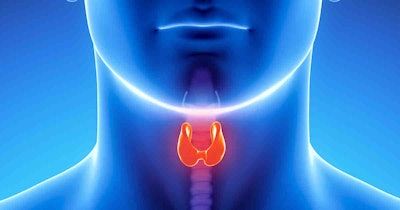 Interpace Biosciences on Thursday announced clinical utility data for its ThyGeNEXT + ThyraMIR v2 combination test platform to assess the malignancy risk of indeterminate thyroid nodules.
ThyGeNEXT uses a next-generation sequencing assay for the diagnosis of thyroid cancer from thyroid nodules. ThyraMIR v2, used in combination with ThyGeNEXT, leverages a microRNA pairwise expression profiler along with algorithmic classification for thyroid cancer diagnosis.
Interpace said the data support both versions of the test platform and added that a blinded analysis of pairwise miRNA expression profiling demonstrated greater accuracy than its original testing platform.
The study also demonstrated a decrease in the false-positive rate and a high benign call rate of 70%, allowing more patients to avoid unnecessary surgery, Interpace added.
The clinical utility data were presented in a poster at the American Thyroid Association (ATA) 2022 Annual Meeting.