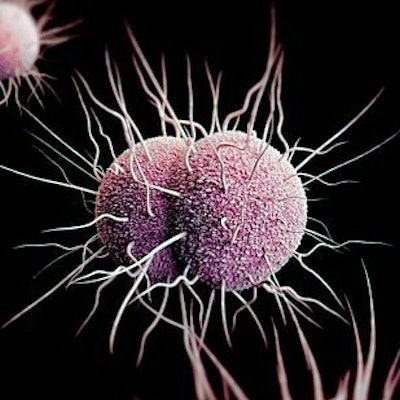 SpeeDx, an Australia-based provider of quantitative polymerase chain reaction (qPCR) tests, is set to provide tests and technology for use in trials of antibiotics developed by global drug developer GlaxoSmithKline.
SpeeDx markets in vitro testing products internationally that are aimed at minimizing the spread of treatment-resistant infections. Such products include ResistancePlus GC for Neisseria gonorrhoeae bacteria, which recently received the breakthrough device designation from the U.S. Food and Drug Administration (FDA), and ResistancePlus MG for detecting the emerging sexually transmitted infection Mycoplasma genitalium (Mgen). In a statement, the company said that it will use its existing molecular diagnostic tests as well as custom products to assist GlaxoSmithKline in ongoing trials and new product development.
GlaxoSmithKline's HIV and infectious diseases pipeline currently includes the gp120 protein attachment inhibitor fostemsavir for HIV infection and the integrase inhibitor cabotegravir for preexposure prophylaxis in HIV, both in phase III trials. Early- to midstage drugs in development include the type 2 topoisomerase inhibitor gepotidacin for bacterial infections, the hepatitis B virus antisense oligonucleotide 3228836, and the leucyl transfer RNA (t-RNA) synthetase inhibitor 3036656 for tuberculosis.