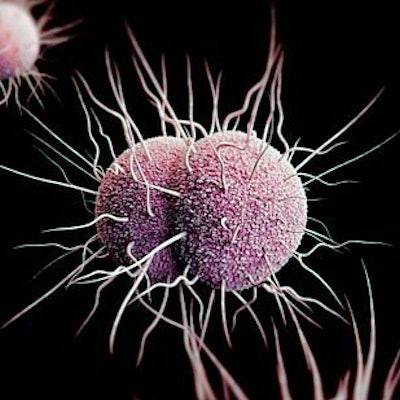 Screening for chlamydia and gonorrhea should be performed in certain higher-risk groups of women, according to a September 14 recommendation from the U.S. Preventive Services Task Force (USPSTF). But the evidence is inconclusive to justify screening for men, the group wrote.
The latest recommendations apply to asymptomatic, sexually active adolescents and adults, including those who are pregnant. The task force concluded with moderate certainty that there was a moderate net benefit to screen for chlamydia and gonorrhea in all sexually active women 24 years or younger and in women 25 years or older who are at increased risk for infection. However, for men it did not issue a screening recommendation.
Age is the largest risk factor for contracting Chlamydia trachomatis and Neisseria gonorrhoeae infections. In its statement, the USPSTF noted that in 2019 almost two-thirds (61.0%) of all reported chlamydia infections and in 2018 more than half (54.1%) of new gonococcal infections were among 15- to 24-year-olds.
No change was made in the recommended tests for detecting either pathogen. Due to their high specificity and sensitivity, nucleic acid amplification tests (NAATs) remain the gold standard in screening for C. trachomatis and N. gonorrhoeae. The U.S. Food and Drug Administration has approved this test on specimens from the urogenital and extragenital areas, including urine, endocervical, vaginal, male urethral, rectal, and pharyngeal samples.
The current USPSTF recommendations are consistent with its 2014 recommendations, but they do slightly differ from those from the U.S. Centers for Disease Control and Prevention (CDC). For example, the CDC recommends that clinicians consider screening for chlamydia in sexually active young men in high-prevalence areas and populations.
In the statement, the USPSTF also said that further studies are needed to evaluate the effectiveness of screening asymptomatic men to reduce infection complications and transmission or acquisition of either disease or HIV. Further studies are also needed to better understand the benefits and harms of screening specific populations at risk, such as men who have sex with men, members of the LGBTQ+ community, and persons with nonbinary gender identity.
The CDC already recommends that sexually active gay, bisexual, and other men who have sex with men be tested for both infections.
Chlamydia and gonorrhea are among the most common sexually transmitted infections, according to the CDC. In 2019, approximately 1.8 million cases of chlamydia and more than 600,000 cases of gonorrhea were reported to the agency. The rate of chlamydia infection among women was nearly double that of men, but gonorrhea infection was higher in men.
The USPSTF noted that the prevalence of chlamydia and gonorrhea is high among American Indian/Alaska Native, Black, Hispanic/Latino, and Native Hawaiian/Pacific Islander populations.
The task force also recommended that the following studies be carried out in the future:
Studies that provide information on screening access and effective prevention strategies for American Indian/Alaska Native, Black, Hispanic/Latino, and Native Hawaiian/Pacific Islander populations to help reduce racial and ethnic disparities
Studies that provide direct evidence on the effectiveness of screening pregnant persons, testing extragenital sites, co-testing for concurrent sexually transmitted infections, and screening intervals to provide information for screening best practices