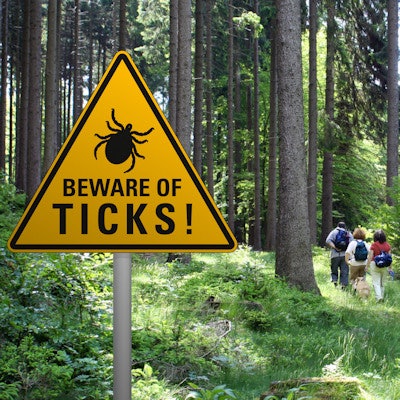 Enable Biosciences -- a company set up to commercialize technology licensed from the University of California, Berkeley and Stanford University -- has received a $225,000 Small Business Innovation Research grant from the National Institutes of Health (NIH) to advance a new test for Lyme disease.
The South San Francisco-based company says that its antibody detection by agglutination-PCR (ADAP) technology platform will power a test that is far more sensitive than standard testing today, enabling earlier detection of Lyme disease, as well as helping to distinguish it from other tick-borne illnesses. Enable is working with Tulane University and Columbia University on the Lyme disease test and with other partners to develop ADAP tests for HIV and type 1 diabetes.
In separate news, the Bay Area Lyme Foundation in Portola Valley, CA, relaunched its free, nationwide U.S. pathogen testing program for ticks. The program solicits ticks for use in research and analysis of pathogens and disease trends across the U.S. People who have recently encountered a tick and want to know if it is infected may send it in for testing, which is done at the Nieto Lab at Northern Arizona University. Ticks are tested for Borrelia burgdorferi, B. miyamotoi, Anaplasma phagocytophilum, Rickettsia rickettsii, Babesia microti, and Bartonella spp.