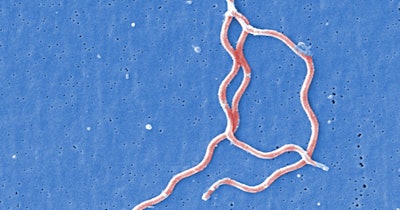 T2 Biosystems on Monday announced that the U.S. Department of Health and Human Services (HHS) and the Steven & Alexandra Cohen Foundation have awarded the company $100,000 as a Phase 1 winner in the LymeX Diagnostics Prize, a LymeX Innovation Accelerator prize competition.
The LymeX Diagnostics Prize's open innovation model accelerates the discovery of Lyme disease diagnostics by providing funding and access to key resources and collaboration opportunities.
T2's competition-winning panel, the T2Lyme Panel, is a direct-from-blood molecular diagnostic test designed to run on the T2Dx Instrument, which has received clearance from the U.S. Food and Drug Administration (FDA), T2 said.
The panel also detects Borrelia burgdorferi, the bacteria that causes Lyme disease, T2 added.
"We believe the T2Lyme Panel may allow clinicians to ensure patients receive appropriate therapy faster and prevent the negative impact of a delay in the delivery of appropriate therapy and the overuse of antibiotics," John Sperzel, chairman and CEO of T2, said in a statement.
T2 said that it also received an invitation to participate in a second phase of the competition. Future phases will focus on clinical and nonclinical validation of diagnostic tests for detecting Lyme-disease-causing bacteria, as well as readiness for regulatory submission and market entry, T2 added.
From May to August, Phase 1 received 52 solutions for detecting active Lyme disease infections in people, T2 said. Solutions incorporated techniques such as radiology imaging, genomics sequencing, and microfluidics; submissions also translated approaches used in diagnosing other infectious diseases, including COVID-19.