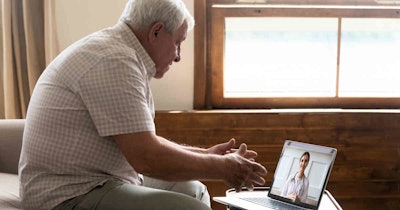 Simple HealthKit on Monday announced that as part of a deal with retail giant Walmart its at-home HbA1c (Diabetes), respiratory wellness, and sexual wellness tests are available at Walmart.com.
The diagnostic testing provider's HbA1c tests detect key markers for type 2 diabetes, while the respiratory wellness tests detect influenza A, influenza B, and respiratory syncytial virus (RSV). Its sexual wellness tests detect three of the most common sexually transmitted infections: chlamydia, gonorrhea, and trichomoniasis.
Fremont, CA-based Simple HealthKit noted that its healthcare infrastructure involves testing and follow-up care using CLIA-certified and CAP-accredited labs and connections for treatment.
The service starts with diagnostic testing -- at home, in clinics, or at the pharmacy -- and is enabled by reliable tests with fast results, the firm said, noting that immediate next steps for consultation and treatment are provided when a person's test results are in the abnormal range for a health condition.
Customers order the test with physician oversight, perform the test collection at home, and send their samples to a Simple HealthKit lab. All tests are processed and results provided within 24 hours of receipt, the firm said.