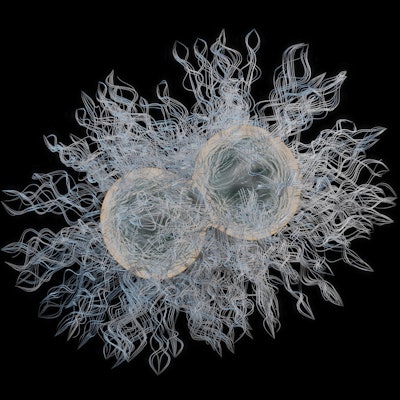 A rapid point-of-care (POC) test for chlamydia and gonorrhea demonstrated excellent performance in women and good performance in men in a comparative study funded by its manufacturer and published online May 14 in JAMA Network Open.
The multisite study evaluated tests for the two common sexually transmitted infections (STIs) on Binx Health's benchtop polymerase chain reaction (PCR) instrument, which delivers results in 30 minutes. The U.S. Food and Drug Administration (FDA) approved use of the instrument in men last month, following clearance for use in women in August 2019. Validation data supporting the regulatory clearances were published by Johns Hopkins epidemiologist Charlotte Gaydos and colleagues.
The binx io instrument is cleared for self-collection and testing by clinicians of vaginal swabs for women and urine samples provided by men. The investigators, who disclosed grants from Binx and other companies, tested the performance of binx io in a total of 2,445 trial participants, including 1,523 women and 922 men, comparing results in a blinded fashion against three established lab-based molecular diagnostic tests.
"The availability of an easy-to-use, rapid (30-minute) molecular test for accurate detection of chlamydia and gonorrhea has the power to facilitate testing and treatment in a single patient visit for these STIs," Gaydos and colleagues wrote.
Capitalizing on convenience
Binx is positioning the testing platform as a fast and convenient, dual-gender, test-and-treat system for two persistently common STIs. Despite decades of attempts at controlling these infections and available molecular diagnostics and treatments, they are still on the rise, the authors noted. According to the U.S. Centers for Disease Control and Prevention (CDC), since 2013, the rate of chlamydia infection has risen by 25% and gonorrhea rocketed up by 74%.
"This increase is concerning because these STIs can increase HIV transmission and have the potential to increase rates of pelvic inflammatory disease (PID) and tubal factor infertility among untreated women," the authors wrote. "These preventable sequelae of untreated chlamydia and gonorrhea infections are estimated to cost the [U.S.] healthcare system billions of dollars per year."
Many women and men are not screened in accordance with national recommendations, and there have been issues with those who are screened not returning for results after in-office testing, due to the lag in time for results reporting, the authors noted. Consequently, patients may be treated based on their symptoms, which in turn can result in undertreatment or overtreatment and unnecessary use of antibiotics.
"Treating for chlamydia or gonorrhea when the organisms may not be present should be discouraged for good antibiotic stewardship," Gaydos and colleagues wrote.
The study was designed in accordance with guidance by the FDA. Most of the women and a "substantial proportion of men" presented with symptoms of a sexually transmitted infection. The new POC assay was compared to three commercial lab-based tests:
Aptima Combo 2 (Hologic)
ProbeTec (Becton Dickinson)
Cobas 4800 (Roche)
Half of the binx io swabs were collected by the women themselves and half by clinicians. In men, urine was collected first thing in the morning. Most of the tests were performed by personnel not trained in laboratory methods, and the self-obtained vaginal samples were on par with molecular diagnostics in laboratory settings, the authors reported.
Room for improvement in men
In women, the binx io test demonstrated sensitivity and specificity of 96.1% and 99.1% in chlamydia, on par with comparator tests (see table). For the men in the study, the binx io test had sensitivity of 92.5% for chlamydia, which is lower than the desired minimum threshold of 95%, and specificity of 99.3%.
"Male urine performance was not associated with symptom status," the authors noted. "Male urine sensitivity using the new POC assay was lower than laboratory-based tests, which were all 99% or higher."
Binx io vs. 3 commercially available lab-based assays*
Measure
Binx io
Comparator 1
Comparator 2
Comparator 3
Women, chlamydia
Sensitivity
96.1%
99.2%
99.2%
99.2%
Specificity
99.1%
99.9%
99.8%
99.0%
Men, chlamydia
Sensitivity
92.5%
99.1%
99.2%
99.2%
Specificity
99.3%
99.6%
99.8%
99.4%
Women, gonorrhea
Sensitivity
100%
97.7%
91.3%
95.7%
Specificity
99.9%
99.9%
100%
99.5%
Men, gonorrhea
Sensitivity
97.3%
100%
98.6%
100%
Specificity
100%
99.5%
100%
99.3%
*
Tests evaluated in central laboratory, with technologists blinded to test type.
There is room for improvement when it comes to sensitivity for chlamydia in male urine samples, but on the other hand "the utility of treating infected patients during the initial clinic visit is well recognized," the authors noted. Furthermore, additional research is needed on testing of rectal and oropharyngeal samples in men who have sex with men.
Another limitation is that the study was not designed to support use as a CLIA-waived test, but waiver status is attainable, the authors wrote.