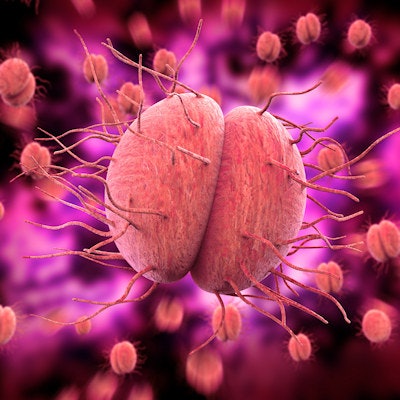 The U.S. Food and Drug Administration (FDA) is allowing Binx Health's IO Chlamydia trachomatis/Neisseria gonorrhoeae (CT/NG) assay to be used at point-of-care (POC) settings, such as physician offices, community-based clinics, urgent care settings, and outpatient healthcare facilities, to test for chlamydia and gonorrhea.
The FDA granted a waiver under the CLIA of 1988 allowing the assay to help with swift and appropriate treatment of sexually transmitted infections, Binx said.
The firm applied for a CLIA waiver by an application based on data demonstrating its assay meets the criteria of the application. The assay relies on vaginal swabs and male urine specimens, which are used to detect the presence of C. trachomatis and N. gonorrhoeae bacteria. Patients are provided with an actionable result in approximately 30 minutes.
The assay is comparable with tests performed in CLIA-certified laboratories that meet the requirements for high- or moderate-complexity testing in female patients 16 and older and male patients 17 and older, according to Binx.