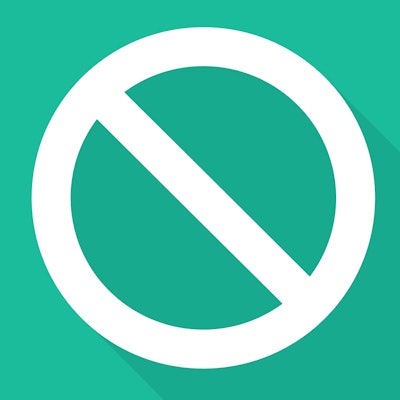 Shortages in SARS-CoV-2 polymerase chain reaction (PCR) reagents are threatening access to coronavirus test kits, according to a statement released on March 10 by the American Society for Microbiology (ASM).
"We are deeply concerned that as the number of tests increases dramatically over the coming weeks, clinical labs will be unable to deploy them without these critical components," the ASM said. "Increased demand for testing has the potential to exhaust supplies needed to perform the testing itself. This could include chemicals or plastics, for example, and could affect tests developed and offered by clinical or public health laboratories and/or (when they become available in the United States), commercial tests."
Coronavirus tests generally depend on RNA extraction, which is performed by reverse transcription polymerase chain reaction (RT-PCR). The reagent kit shortage is due in part to how coronavirus testing is being conducted, by collecting two specimens instead of one, the ASM said.
However, on March 9, the U.S. Centers for Disease Control and Prevention (CDC) revised its guidelines for COVID-19 testing, allowing labs to collect one specimen swab instead of two.
"This will cut the amount of testing reagents needed in half, which is a critical measure to take during a public health emergency such as this," the ASM said.
Yet test material shortages can continue despite efforts to mitigate them, since there are limits on how quickly companies can boost production, the society said.
"We know from past experience that reagent shortages can persist, and we understand there are limits on how rapidly companies can realistically accelerate production of the necessary reagents," the ASM said. "This is especially true when additional time is required for quality assurance and control."
The agency urged the U.S. Food and Drug Administration (FDA) to continue to support the reagent supply chain.
The coronavirus outbreak highlights the need for cooperation, the society concluded. It praised Congress for its efforts to enact bipartisan funding to address the pandemic and urged government agencies to work together.
"Beyond the immediate resource needs, the current coronavirus public health emergency illustrates the importance of sustained investments across multiple government agencies, including the CDC, [the U.S. National Institutes of Health], [the Office of the Assistant Secretary for Preparedness and Response] and the FDA; and it underscores the need for regulatory flexibility, and for maintaining open and timely communication with the American public and with our international partners," the ASM said.