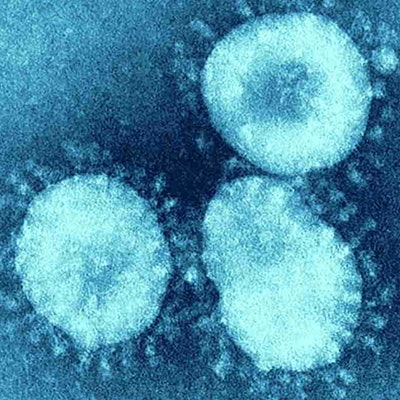 The extraordinary demand for COVID-19 polymerase chain reaction (PCR) testing has strained the production capabilities of vendors in the nucleic acid preparation (NA prep) market. Several vendors are reporting skyrocketing demand for RNA extraction kits and other COVID-19-related products.
SARS-CoV-2, the coronavirus responsible for the COVID-19 illness, encodes its genome in a single-stranded RNA. In vitro diagnostics of COVID-19 are done by quantitative PCR (qPCR), but first RNA must be extracted from a patient sample and reverse transcribed.
Trouble scaling up
Compared to DNA, RNA has a relatively delicate chemical structure and is very susceptible to degradation by ribonuclease (RNase) enzymes. RNase occurs endogenously throughout the environment, in the air, on surfaces, and in aqueous solutions, making the production of RNase-free reagents and plasticware more challenging for vendors. These challenges make it difficult to quickly scale up production or convert production facilities for making RNA extraction consumables.
Extraction difficulties are compounded by the multiple components and reagents found in RNA sample prep kits. Current methods for nucleic acid isolation include column-based purification and biomagnetic separation. Both methods take advantage of the affinity of silica for nucleic acid materials -- column-based methods involve binding nucleic acid materials to silica membranes contained in plastic columns, while biomagnetic separation utilizes silica-coated magnetic beads.
Meeting the need for COVID-19
Demand for RNA extraction kits has skyrocketed, leaving vendors scrambling to catch up. Leading companies in the NA prep market are stepping up to the challenge.
"Of course, this is a period of extraordinary demand for coronavirus testing workflows, some of which include Qiagen products," said Robert Reitze, senior manager of public relations at Qiagen, in an interview. This has meant major adjustments to operations and facilities.
"We are doing everything we can to ramp up productions. [We have] expanded the capacities at our manufacturing sites in Germany and Spain dramatically -- moving from 1.5 million RNA extractions per month to 20 million in the second half of the year (each extraction supports one test)," explained Reitze. "The actions we have taken included new hires, moving to three shifts working 24/7, a switch to larger kit sizes, and the utilization of our manufacturing capacity in Germantown, Maryland. We are encouraging the use of larger kit sizes to facilitate production of higher volumes."
Demand for RNA prep is expected to continue its unprecedented growth through the year, as reopening efforts move forward.
"[Qiagen's] goals for production ramp up are set into the second half of 2020, as we anticipate the demand for COVID-19 testing solutions will continue," said Reitze.
Sales of RNA extraction kits, and other COVID-19 related products, have insulated suppliers that have a strong emphasis on NA prep in their product mixes from the brunt of COVID-19's economic impact. While many companies in the laboratory instrumentation sector reported declining sales in the first quarter, Qiagen reported that its first quarter preliminary revenue results exceeded the firm's guidance, with expected quarterly sales growth of 9% at a constant exchange rate, despite softer demand for other product lines.
This article was originally published in Instrument Business Outlook. For the complete article, please subscribe to Instrument Business Outlook.
Alice Kan is a senior market analyst at Strategic Directions International (SDi), the leading business intelligence firm in the highly specialized field of analytical and life science instruments.
Disclosure: LabPulse.com is a sister company of SDi.