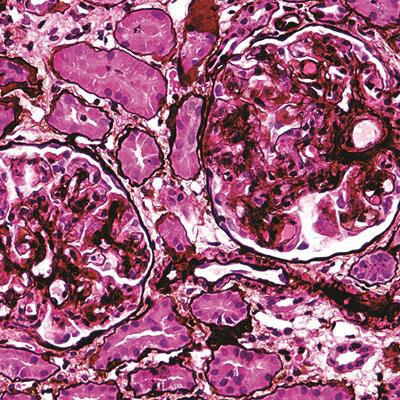 The College of American Pathologists (CAP) has released a guide to the pathology of kidney disease targeted at generalists in the specialty and also nephrologists.
The book, titled Medical Kidney Diseases: Morphology-Based Novel Approach to Renal Biopsy, includes instruction on glomerular, vascular tubulointerstitial, and transplant pathology. It is available to CAP members for $64.
Written by Dr. Huma Fatima, assistant professor and director of renal pathology at the University of Alabama at Birmingham, the book includes more than 245 photomicrographs, exhibits, and tables. It is suited for practicing pathologists, nephrology fellows, and pathology residents, according to CAP.