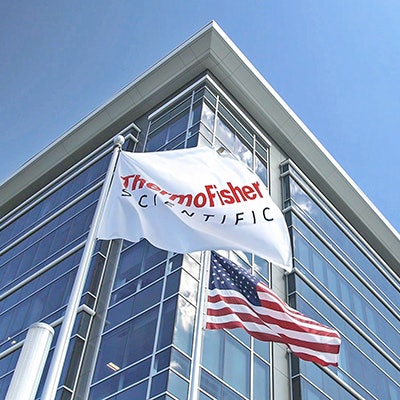 The U.S. Food and Drug Administration (FDA) cleared Thermo Fisher Scientific's blood test for diagnosing systemic lupus erythematosus (SLE), the most common type of lupus.
The EliA SmDP-S Test is designed to reduce the number of false-positive results and provide improved diagnostic guidance for SLE. The new test enhances specificity without sacrificing sensitivity, Thermo Fisher said.
Specifically, the EliA SmDP-S test employs a coating technique optimized for binding the synthetic SmD3 peptide antigen, which contains the most specific epitope for Sm peptide antibodies. Antibodies that react with the SmD3 peptide do not cross-react with other Sm peptides, which improves the specificity of the test, the company reported.