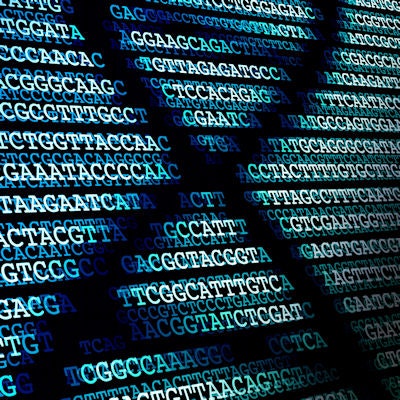 Single-cell RNA sequencing (scRNA-seq) helped researchers identify a molecular signature associated with response to treatment for lupus nephritis in a study of renal and skin biopsies published May 20 in Nature Immunology.
The study of tissue samples from renal biopsies of 21 patients, with skin punch biopsy specimens also available for 17 patients, showed that interferon (IFN) response scores as assessed with single-cell sequencing technology were elevated in tubular cells and keratinocytes from patients with lupus nephritis (LN), compared with healthy controls. Lupus nephritis is a common and debilitating condition involving kidney inflammation in patients with systemic lupus erythematosus (SLE).
Furthermore, the response scores were significantly elevated in tubular cells in patients who did not respond to treatment, compared with scores in partial and complete responders, investigators reported.
"We examined other cell types such as fibroblasts, mesangial cells and endothelial cells and, although the trend was the same, the cell numbers were not sufficient to draw meaningful conclusions," Dr. Chaim Putterman, chief of rheumatology at the Albert Einstein College of Medicine, and colleagues wrote. "Although an IFN-response signature may also have been evident through bulk sequencing, identification of this signature specifically in tubular cells required scRNA-seq."
The study was run by the Accelerating Medicines Partnership (AMP), a public-private partnership of the U.S. National Institutes of Health, pharmaceutical companies, and patient advocacy groups working to improve the treatment of autoimmune diseases, starting with lupus and rheumatoid arthritis.
The results suggest the potential use of skin biopsies as a noninvasive adjunct for managing lupus nephritis as well as possibilities for developing personalized treatments for SLE, which is very heterogeneous and consequently has been a difficult disease for drug developers to target.
In the study, Putterman and colleagues identified 301 significantly differentiated genes, with significant upregulation of genes encoding fibrotic extracellular matrix (ECM) proteins and ECM-interaction proteins, which they said reflects an active fibrotic pathway in patients who did not respond to treatment. It may be possible to predict a fibrotic response before it is measurable by histopathologic assessment, the group concluded.
The study was relatively small in terms of patient numbers, the authors acknowledged, yet it included all major classes of lupus nephritis and represents the largest single-cell RNA sequencing database to date. The researchers now plan to assess kidney biopsy results from another 160 patients and further differentiate between cells from healthy patients and those with lupus nephritis.
"We have shown that scRNA-seq is feasible and informative in the study of LN, despite the marked complexity and heterogeneity of the disease. ... The scRNA-seq of LN tissues revealed molecular signatures clinically relevant to prognosis, which could be used to meaningfully augment the current standard of care and stratify patients better," the authors concluded. "Moreover, these molecular signatures also begin to reveal processes that may underlie the histologic heterogeneity of LN."