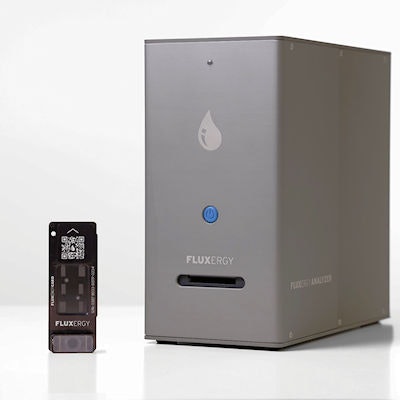 Diagnostic test company Fluxergy will spend $30 million to expand production of its one-hour point-of-care SARS-CoV-2 detection test.
The Fluxergy Analyzer test system, which uses polymerase chain reaction (PCR) and microfluidics technology, identified the SARS-CoV-2 virus in less than one hour during bench lab validation studies conducted by the company and in an analysis of patient samples conducted by scientists at the University of California, San Diego (UCSD).
The company has started additional validation studies at other health systems and plans to continue making its testing platform available as a research-use-only (RUO) system for partners during the pandemic.
Also, Fluxergy recently filed a request for an emergency use authorization (EUA) with the U.S. Food and Drug Administration. If granted, the authorization would allow CLIA-certified moderate- and high-complexity labs and facilities that have a CLIA waiver to begin using the test as a COVID-19 diagnostic tool.