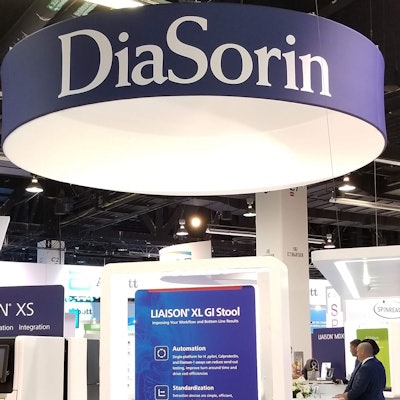 DiaSorin has secured emergency use authorization (EUA) from the U.S. Food and Drug Administration and Biomedical Advanced Research and Development Authority (BARDA) funding for its SARS-CoV-2 immunoglobulin G (IgG) serology kit.
The company's Liaison SARS-CoV-2 S1/S2 IgG test is the first based on chemiluminescent immunoassay technology to receive an EUA in the U.S. The test identifies antibodies in patients who have been infected with SARS-CoV-2, the company said.
The product will be available on the 5,000 Liaison XL platforms installed around the world, 600 of which are at U.S. hospitals and commercial laboratories, according to the firm. The Liaison XL platform can process 170 patient samples per hour.
DiaSorin has signed a contract with BARDA for funding to make the test quickly available, and it plans to ramp up its production capability so that it can manufacture several million tests over the next few months.