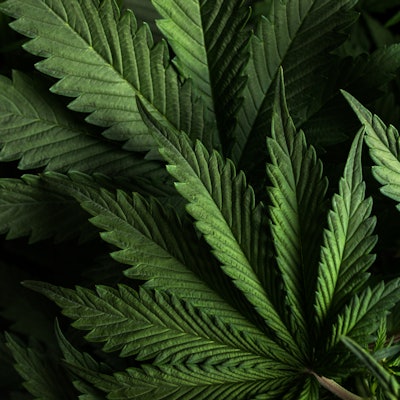 A study published Friday in Clinical Chemistry demonstrates that a novel urine test detects a class of synthetic cannabinoids called OXIZIDs, one of the latest illegal manmade substances to enter the drug scene.
The test could enable enforcement agencies to identify OXIZID users and play a critical role in efforts to stop the spread of these drugs, the authors from the National University of Singapore said.
Synthetic cannabinoids can be more dangerous than marijuana, and are known to cause psychosis, seizures, and strokes, noted the American Association for Clinical Chemistry (AACC), the publisher of Clinical Chemistry.
As new synthetic cannabinoids continuously emerge, it's difficult for law enforcement agencies to keep up with identifying them as illegal, and little is known about how to detect OXIZIDs.
"The continuous introduction of new synthetic cannabinoid subtypes and analogues remains a major problem worldwide," the authors wrote in the study. "Recently, a new OXIZID generation of [synthetic cannabinoids] surfaced in seized materials across various countries. Hence, there is an impetus to identify urinary biomarkers of the OXIZIDs to detect their abuse."
In the Clinical Chemistry study, researchers sought to develop a urine test to detect the illegal drug.
They first incubated human liver microsomes with four different OXIZIDs to get a preliminary idea of metabolites produced when the human body breaks down the drugs, AACC said.
From this, the researchers identified 42 to 51 metabolites for each of the OXIZIDs.
They tested four urine samples from known OXIZID users for both the parent drugs and these metabolites. Using mass spectrometry, they detected the parent OXIZIDs known as BZO-HEXOXIZID, BZO-POXIZID, and 5F-BZO-POXIZID, along with their N-alkyl and phenyl mono-hydroxylated metabolites.
"This shows that these compounds can be used together in a urinary drug panel to conduct routine monitoring for OXIZID abuse," AACC said in a statement, adding, "It's important to note that the metabolites were present in urine at higher concentrations than the parent drugs, showing the necessity of including these metabolites in a drug test for OXIZIDs."
AACC has been an advocate for the role of testing in stemming drug abuse. In a 2019 position statement, it underscored the need for greater collaboration among clinical laboratories, healthcare providers, and public health and safety agencies to address the opioid crisis.
Additionally, as the cannabis derivative delta-8-THC grows in popularity, drug tests are needed to detect and differentiate it from delta-9-THC, the primary psychoactive ingredient in cannabis. Breaking research showcased at the recent AACC 2022 annual meeting in Chicago demonstrated that common drug testing methods can do just that.
Separately, a study of immunoassays used for detecting tetrahydrocannabinol (THC) -- the main psychoactive chemical in marijuana -- found that other types of cannabinoids have the potential to give a positive result. The findings were presented by researchers at the AACC 2019 annual meeting in Anaheim, CA.
Eric Chun Yong Chan, a researcher at the National University of Singapore who is leading the team developing the OXIZID urine test, summarized the results of the latest study. "The ever-evolving scene of drug abuse calls for prompt interventions to prevent newly emerging illicit drugs from escalating to a state of rampancy," Chan said in a statement.
"A detailed understanding of their metabolic profiles will facilitate drug agencies in identifying their abusers based on urinary biomarkers. Critically, the parent drugs and mono-hydroxylated metabolites were identified … as urinary biomarkers of BZO-HEXOXIZID, BZO-POXIZID, [and 5F-BZO-POXIZID] for routine screening efforts to diagnose their consumption and mitigate their abuse."