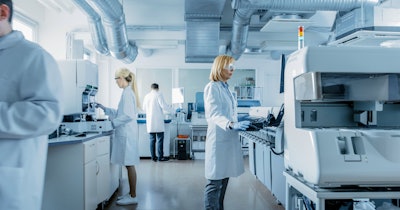 Life science analytical technologies company Sciex on Monday announced a collaboration with Beckman Coulter Life Sciences to provide comprehensive workflows for high-throughput screening; high-throughput absorption, distribution, metabolism, and excretion (HT-ADME); and synthetic biology studies.
The firm announced the collaboration at the Society for Laboratory Automation and Screening (SLAS) 2023 International Conference and Exhibition, which is being held in San Diego from February 25 to March 1.
As a result of the partnership, the Sciex Echo MS system, which leverages acoustic ejection mass spectrometry technology, is now compatible with the Biomek and Echo liquid handler lines from Beckman Coulter Life Sciences.
Both the Echo and Biomek lines offer a broad range of flexible and scalable liquid handling solutions for a variety of workflows, Sciex said, adding that customers with current or planned installations of the liquid handlers can connect them to the Echo MS system and automate sample handling.
Financial and other terms of the collaboration were not disclosed.