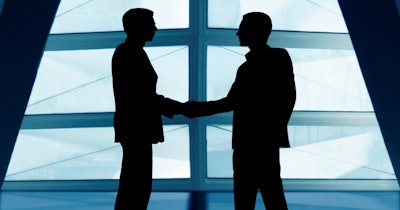 Genomenon on Tuesday said that it has acquired the genomics interpretation and curation firm Boston Genetics.
The expanded genomic interpretation team enabled by the acquisition supports its offerings for clinical diagnostic and pharmaceutical drug development programs, Genomenon said.
Financial and other terms of the deal were not disclosed.
Genomenon added that it is now in a position to curate the human genome by combining its artificial intelligence (AI)-enabled genomic platform and expertise with insights from Boston Genetics' team of genetic scientists.
The expanded team enables it to offer greater support to its clinical diagnostic and pharmaceutical clients by helping them better understand the genomic drivers of genetic disease and oncology, Genomenon said. The acquisition also creates a genomics data service arm for Genomenon that will enable genetic testing labs to speed up turnaround times, the firm said.
Effective immediately, the acquisition adds more than 75 trained genetic scientists, doubling the size of Genomenon. Boston Genetics' customers include U.S. genetic testing labs that will now have access to Genomenon's AI-enabled curation engine and services platform.
Boston Genetics has been a business partner with Genomenon for more than three years.