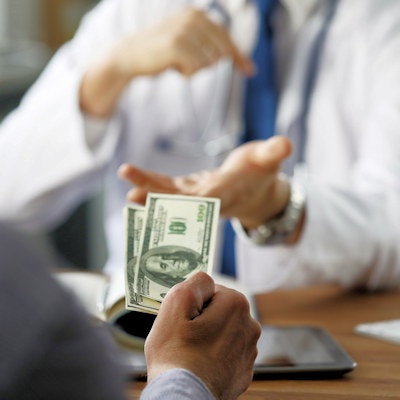 A Florida man who ran a genetics testing lab has pleaded guilty to one charge of healthcare fraud related to accusations that he paid kickbacks and bribes to physicians for referring patients for unnecessary lab tests.
Federal investigators said that Christopher Licata pleaded guilty to paying patient brokers to secure referrals from doctors for orders authorizing medically unnecessary genetic testing to Licata's laboratory, Boca Toxicology (dba Lab Dynamics). Licata and his lab would then bill Medicare for the tests, according to authorities.
After the COVID-19 pandemic began, Licata began bundling tests for COVID-19 with more expensive testing, including respiratory pathogen panel testing. The lab also conducted genetic testing for cardiovascular diseases, cancer, diabetes, obesity, Parkinson's and Alzheimer's disease, and dementia.
Authorities claimed that Licata's business ultimately submitted $6.9 million in "false and fraudulent" claims to Medicare for medically unnecessary tests.
Licata is scheduled to be sentenced on March 24. He faces a maximum penalty of 10 years in prison, according to a press statement from the U.S. Department of Justice.