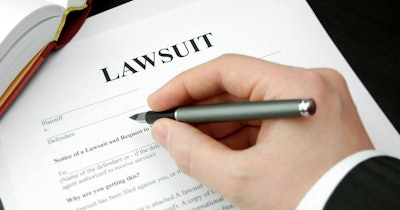 Exact Sciences has filed a patent infringement lawsuit against Geneoscopy in the U.S. District Court for the District of Delaware alleging that Geneoscopy's recently launched colorectal cancer (CRC) screening test infringes on a patented method used in Exact Science's Cologuard assay.
Exact Sciences alleges in the lawsuit that Geneoscopy's ColoSense assay uses Exact Science's patented method for processing the in-home collection of stool samples to allow for laboratory analysis, which they did without permission from Exact Sciences, which violates U.S. patent law, according to the court filing. Exact Sciences is seeking damages and a court order "to stop Geneoscopy from making, using, selling, or offering for sale Geneoscopy's ColoSense product or otherwise infringing on Exact Sciences' U.S. Patent No. 11,634,781 ('the '781 Patent')."
Furthermore, Exact Sciences said in its statement that it sent Geneoscopy a cease-and-desist letter; Geneoscopy then requested that the U.S. Patent and Trademark Office (USPTO) reexamine the '781 patent. The USPTO rejected Geneoscopy's challenge and confirmed all patentability claims of the patent.
The ColoSense test is considered to be the first major competitor to Cologuard for CRC screening; results from the prospective clinical CRC-Prevent trial evaluating the test were recently published in the Journal of the American Medical Association.
No trial date has been set yet.