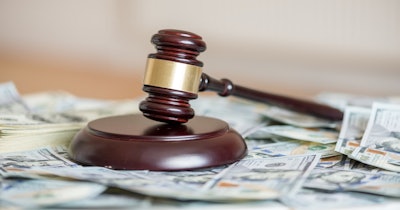 A federal jury on Tuesday reached a guilty verdict for a physician assistant who carried out a fraudulent genetic testing scheme.
Colby Edward Joyner of Monroe, NC, submitted more than $10 million in fraudulent claims to Medicare, according to the U.S. Attorney's Office for the Western District of North Carolina. He was convicted of one count of healthcare fraud and six counts of making false statements relating to healthcare.
The U.S. Attorney's Office said that according to trial evidence, witness testimony, and documents filed with the court, Joyner worked as an independent contractor for a physician staffing and telemedicine company in 2018 and 2019.
According to evidence presented at the trial, Joyner signed fraudulent prescriptions for medically unnecessary genetic testing, specifically cancer genomic and pharmacogenetic testing, for hundreds of Medicare beneficiaries residing in North Carolina. He had never met, seen, or treated the beneficiaries, and only had brief telephone conversations with them or no interactions with them at all, the U.S. Attorney's Office said.
Joyner falsified medical records in connection with the unnecessary prescriptions and falsely certified that the genetic tests were medically necessary. The government established that Joyner's scheme resulted in the submission of more than $10 million in fraudulent reimbursement claims to Medicare and more than $3.6 million in payments, the U.S. Attorney's Office added.
From a telemedicine company and its clients, Joyner received prescription forms and related records for patients who were pre-selected for genetic testing. He electronically signed and returned the forms, receiving $12 — and later $15 — for each of multiple purported consultations.