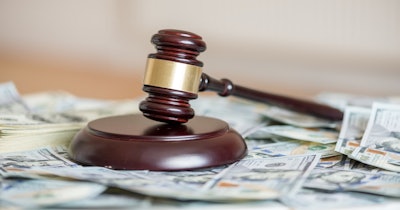 Exagen has agreed to pay $653,143 to settle allegations that it paid specimen processing fees to referring physicians to persuade those physicians to use Exagen's diagnostics tests, according to the U.S. Attorney's Office for the District of Massachusetts.
The Vista, CA-based firm, which manufactures diagnostic tests for autoimmune disorders, agreed to factual admissions that it paid referring physicians to complete blood draws in return for which it paid specimen processing fees. Exagen then billed federal healthcare programs, including Medicare, for some of the tests for which it paid the processing fees.
Furthermore, a U.S. Department of Justice statement notes that Exagen engaged in this practice despite being aware of a special fraud alert from the Department of Health and Human Services' Office of the Inspector General warning laboratories against the practice of specimen processing fees for referring physicians. As the settlement stems from allegations originally brought in a lawsuit filed by a whistleblower, the whistleblower will receive 16% of the recovery, the U.S. Attorney's Office noted.