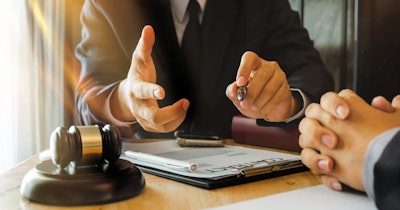 Two whistleblowers have resolved a $19 million lawsuit in which they alleged that Labcorp participated in a conspiracy to violate the False Claims Act.
Scarlett Lutz and Kayla Webster, residents of Florence, SC, had filed a complaint alleging that Labcorp violated the False Claims Act through several fraudulent schemes impacting government healthcare programs, according to documents filed with the United States District Court District Of South Carolina.
The schemes involved billing for medically unnecessary tests and the payment of kickbacks to physicians in exchange for tests ordered by Labcorp. The complaint further alleged that Labcorp participated in the conspiracy with two other laboratories -- Health Diagnostic Laboratory (HDL) and Singulex.
Labcorp has denied all allegations related to the complaint and has not admitted any liability as part of the executed settlement. The company did not respond to a request for comment on deadline.
The law firms representing the whistleblowers -- Pietragallo Gordon Alfano Bosick & Raspanti in Philadelphia; Susman Godfrey in New York; and Robinson Gray Stepp & Laffitte in Columbia, SC -- noted that their clients alleged a widespread scheme in which numerous physicians were offered and paid kickbacks by HDL and Singulex to order laboratory tests.
Lutz and Webster alleged that HDL and Singulex paid referring providers kickbacks disguised as draw fees or process and handling fees to induce lucrative referrals for lab testing; they also alleged that Labcorp participated by providing blood draw services for providers receiving kickbacks in exchange for referrals.
"These whistleblowers are hard-working people from a small town in South Carolina, not highly paid laboratory-industry executives," Pamela Coyle Brecht, a lawyer who has represented Lutz and Webster in the case since 2012, said in a statement.
The whistleblowers pursued their claims after the United States declined to intervene in May 2018. The matter was resolved as a jury trial was about to begin in early January 2023 before the U.S. District Court for the District of South Carolina in Charleston.
The $19 million settlement against Labcorp follows earlier settlements involving HDL and Singulex, as well as judgments against the individuals who carried out the massive kickback fraud, the law firms noted.