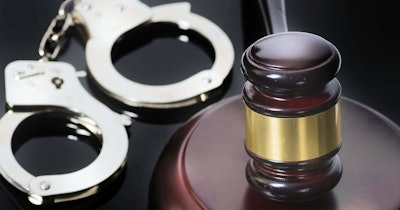 The manager of a Florida call center has been convicted by a federal jury in Ft. Pierce, FL, for his role in a $67 million fraudulent genetic testing scheme.
According to a statement released by the U.S. Department of Justice, Jose Goyos, of West Palm Beach, along with co-conspirators, made telemarketing calls to the primary care physicians of Medicare beneficiaries to get the providers to order medically unnecessary tests based on falsified paperwork.
In some of the calls, Goyos and his employees misrepresented themselves as providers and claimed that the Medicare beneficiaries were mutual patients who had genetic conditions that justified the testing.
After receiving the doctors' authorizations, Goyos and associates submitted claims to Medicare for the tests. The labs they claimed to use on the paperwork were shell companies; the fraud ring had the tests performed at other labs at a fraction of the prices they charged to Medicare. The test results were often not sent to the Medicare beneficiaries' primary care physicians and were not used in the patients' care.
Between June 2020 and July 2021, Goyos and his co-conspirators submitted over $67 million in fraudulent claims to Medicare, of which Medicare paid over $52 million.
The jury convicted Goyos of conspiracy to commit wire fraud and conspiracy to commit money laundering; he is scheduled to be sentenced on December 21.
Thus far, 20 other defendants have pleaded guilty to various charges; this includes the three people who led the scheme (Daniel M. Carver, Thomas Dougherty, and John Paul Gosney Jr.), who are also scheduled to be sentenced in December.