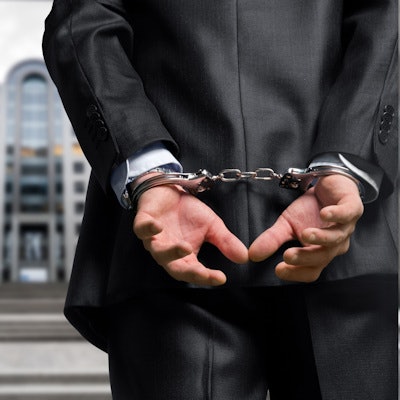 U.S. authorities have arrested a man from Georgia for running a company that allegedly received kickbacks for referring patients to clinical labs for diagnostic tests -- including COVID-19 tests.
Erik Santos was arrested on charges of defrauding federal and private healthcare benefits programs by allegedly submitting fraudulent claims for COVID-19 tests and genetic cancer screenings, according to a March 30 announcement by the U.S. Attorney's Office for the District of New Jersey.
Federal prosecutors charge that Santos had been running a marketing company that generated leads for diagnostic testing companies. They claim that from November 2019 until his arrest, he solicited and received kickbacks from companies in exchange for sending them patients who were eligible for Medicare-reimbursable tests.
Santos was allegedly paid kickbacks on a per-test basis for submitting genetic cancer screening tests to diagnostic testing facilities, regardless of whether patients needed the tests. He tried to submit over $1.1 million in allegedly fraudulent claims to Medicare and private insurers, according to the U.S. attorney.
When the COVID-19 outbreak began, Santos allegedly added tests for the novel coronavirus to his business line. Along with other conspirators, Santos agreed to be paid kickbacks on a per-test basis for COVID-19 tests as long as they were bundled with respiratory pathogen panel (RPP) tests. Many of these panel tests have higher reimbursement rates but do not detect the SARS-CoV-2 virus underlying COVID-19.
Santos faces a maximum potential penalty of 10 years in prison on conspiracy to commit healthcare fraud, along with five years in prison for violating antikickback statutes. Both offenses are also punishable by a fine of $250,000.