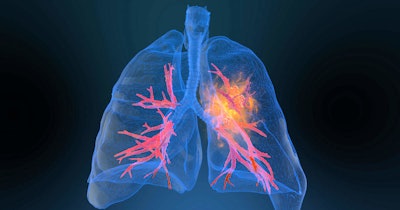 Foundation Medicine on Wednesday announced that the U.S. Food and Drug Administration (FDA) has approved its FoundationOne Liquid CDx as a companion diagnostic (CDx) test to identify patients with ROS1-positive non-small cell lung cancer (NSCLC) or patients with NTRK fusion-positive solid tumors under specific conditions.
The CDx is indicated for use with patients who do not have a tissue sample available and may be appropriate for treatment with Rozlytrek (entrectinib), a targeted therapy developed by Roche's Genentech.
FoundationOne Liquid CDx is a blood-based companion diagnostic approved for Rozlytrek. FDA's decision follows the approval of Foundation Medicine's tissue-based comprehensive genomic profiling (CGP) test, FoundationOne CDx, for the same therapy last year.
Foundation Medicine noted that CGP has transformed the traditional "one size fits all" approach to cancer and is an important tool for identifying rare and hard to find mutations, including ROS1 and NTRK.
"FoundationOne Liquid CDx is an accessible tool for evidence-based, guideline-adherent therapy selection," Dr. Mia Levy, chief medical officer at Foundation Medicine, said in a statement. "Liquid biopsies can make molecular testing possible for patients when tissue is not available and we're excited that just over six months after the approval of our tissue-based test as a companion diagnostic for Rozlytrek, our blood-based test can now also be offered to support doctors in connecting their patients with this targeted treatment option."
Using a blood sample, FoundationOne Liquid CDx analyzes more than 300 cancer-related genes for genomic alterations that cause the cancer to grow. It is now approved as a companion diagnostic for nine targeted therapies.