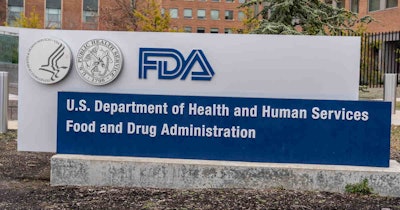 Hemostasis diagnostic products developer Precision BioLogic on Thursday said it has obtained U.S. Food and Drug Administration (FDA) 510(k) clearance for its Cryocheck Chromogenic Factor IX assay.
Precision BioLogic has launched the assay -- its latest hemophilia-related diagnostic product -- in the U.S.
Cryocheck Chromogenic Factor IX is intended for use by clinical labs to identify factor IX (FIX) deficiency in human plasma and aid in the management of hemophilia B.
According to Precision BioLogic, it is the only FDA-cleared chromogenic FIX assay on the market and answers a growing demand for such tests.
According to the National Hemophilia Foundation (NHF), advancements in therapies to treat hemophilia have, in some cases, revealed limitations of current one-stage clotting assays to effectively monitor replacement therapy. To address these limitations, NHF's Medical and Scientific Advisory Council recommends the addition of cleared chromogenic assays to testing panels in clinical labs.
"Recognizing the need for FDA-cleared chromogenic assays, Precision BioLogic developed Cryocheck Chromogenic Factor IX to meet the needs of today's clinical laboratories," Paul Empey, the company's president and CEO, said in a statement. "With the emergence of new therapies, including extended half-life FIX replacements and gene therapy, there has never been a stronger need for accurate, reliable hemophilia tests."
The assay is validated for use on current automated coagulation analyzers, with a test range up to 200% FIX activity using one standard curve. The test range may vary based on the instrumentation in use.
The company launched the assay in Canada, the EU, U.K., Australia, and New Zealand in 2022. It is Precision BioLogic's second hemophilia-related chromogenic assay after the launch of the Chromogenic Factor VIII assay for the diagnosis of hemophilia A in North America, the EU, U.K., and Australasia.