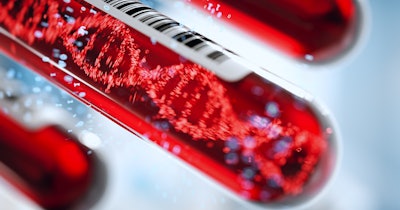 The American Clinical Laboratory Association (ACLA) has warned that draft Medicare coverage criteria "will impede patient access to appropriate genetic testing for oncology."
Writing in response to draft local coverage determinations (LCDs), the trade group, which represents companies, including Labcorp and Quest Diagnostics, raised concerns that attempts to prevent fraud will erect hurdles that prevent patients from accessing clinically necessary testing. The LCDs follow reports by the Office of Inspector General about trends suggestive of fraud and inadequate oversight of payments.
ACLA said that it agrees with "the goal of preventing fraudulent testing" but has concerns about the actions that Novitas and First Coast Service Options (FCSO), the Medicare contractors that drafted the LCDs, plan to take to achieve that objective.
One of ACLA's big concerns is that tests that are not included in three third-party "knowledge bases" will be "presumptively non-covered," it said. Novitas and FCSO have proposed the Local Coverage Determination Reconsideration process as an alternative for those tests, but ACLA stated that "this adds unnecessary lead time to the coverage of evidence- and guidelines-supported testing and is not a viable alternative." ACLA has asked the contractors to remove the knowledge base limitation.
Members of the College of American Pathologists (CAP) said they are "deeply concerned" about the plan to outsource "review to three third-party compendia to govern coverage policy." While accepting that the compendia are "reliable and valuable resources," CAP stated they are "not a substitute for [a contractor's] own evidentiary review."
ACLA wants Novitas and FCSO to remove three documentation requirements too. The request reflects a belief that some of the requirements go "far beyond" what is supported by legislation and ask for details that some clinical laboratories will be unable to provide because they lack access to a patient's full medical record.
Other ACLA feedback includes a request for language to ensure that "medically necessary reflex testing will be encouraged," a call for the creation of a transparent process for reviewing materials submitted by interested parties, and an appeal for additional billing codes.
The submission continues a dialogue that began with the release of draft LCDs in June 2022. After groups, including AdvaMed and the Association for Molecular Pathology raised significant concerns with the proposals, Novitas and FCSO reissued the LCDs in the summer of 2023. The reissued LCDs have triggered a second wave of criticism by labs that will be affected by the proposals.