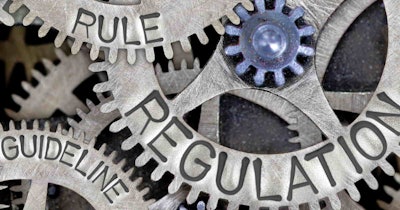 Laboratories and medical device manufacturers have revealed how they face technical and workload challenges in gearing up to comply with stringent new European Union (EU) regulations.
Several senior figures in the industry spoke to 360Dx about issues thrown up by the continued rollout of the EU's In Vitro Diagnostic Medical Device Regulation (IVDR).
The regulation, issued in 2017, established new rules for placing medical devices (including diagnostics) on the market in the EU, with a series of deadlines for compliance, some of which have been extended.
It was meant to improve clinical safety and create fair market access for manufacturers and healthcare professionals and introduced a risk-based classification system. However, there is concern that its requirements may be unnecessarily burdensome.
In-house assays were brought under the scope of the IVDR, with companies now having to justify their use and satisfy new safety and performance requirements. Laboratories may need to transition from in-house assay use and be required to CE mark their laboratory developed tests (LDTs).
Many clinical lab professionals believe the extra requirements imposed by IVDR are "somewhat excessive, especially for labs in member states where checks and balances are already in place."
Bastiaan Tops, head of the diagnostic lab at Princess Máxima Center, a pediatric oncology research hospital based in Utrecht, the Netherlands, told the website, "For the Netherlands, I think they tried to solve a problem where there is no problem." Tops added that all pathology labs in the Netherlands are already required to be accredited according to ISO 15189, an international quality management standard for medical laboratories. IVDR entails additional compliance work for Dutch laboratories, which he believes are already "quite well regulated."
There is a May 2028 deadline for labs to justify the use of in-house assays over commercially available tests and to demonstrate appropriate performance by an equivalent device available on the market. But it remains unclear what labs need to do to prove that their in-house tests perform as well as commercial assays and how they "define equivalence," 360Dx reports.
Quality control experts from Germany told the website of the "tons of documents" and paperwork required to fulfil assay-specific risk management under the IVDR in addition to national regulatory requirements.