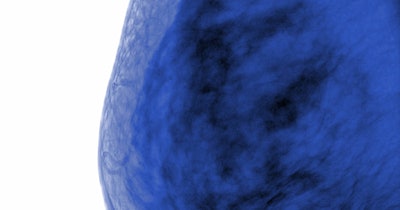 An updated version of the National Comprehensive Cancer Network (NCCN) Clinical Practice Guidelines in Oncology recognizes the Agendia MammaPrint UltraLow Risk result, the firm said on Monday.
Its recognition highlights the clinical utility of the result for women with early-stage breast cancer who can safely forgo toxic treatments with "excellent" survival rates, the firm added.
The MammaPrint 70-gene signature identifies patients at low or high risk of distant recurrence within five years of a breast cancer diagnosis.
The NCCN's recognition of the ultra-low risk category will enable clinicians to confidently identify which tumors have an exceedingly low risk of distant metastasis, Agendia said.
Ultimately, that empowers clinicians and their patients to determine the best possible path toward a cure while minimizing unnecessary treatment, the firm added.