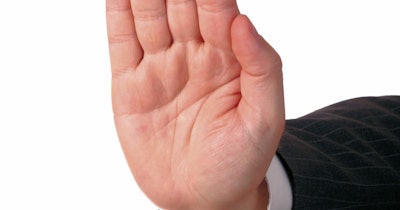 Laboratory tests are commonly ordered but not always appropriate in pathology and laboratory medicine.
As a result, the American Society for Clinical Pathology (ASCP), American Society for Clinical Laboratory Science (ASCLS), and the American Society for Microbiology (ASM) have announced evidence-based recommendations designed to support conversations between patients and physicians about what type of care and testing is necessary.
The organizations said on Monday that their recommendations aim to ensure patients receive the right testing at the right time.
The following are among the recommendations:
Don't repeat HbA1c testing within three months of a previous result.
Don't perform an extensive work-up in otherwise healthy neutropenic patients of African or Middle Eastern ancestry prior to Duffy-null phenotype testing.
Don't order antinuclear antibody (ANA) and extractable nuclear antigen (ENA) tests unless the patient is suspected to have a connective tissue disease.
Don't measure the INR, the time for the blood to clot, in patients who are taking an anti-Xa inhibitor. Factor Xa inhibitors are anticoagulants that selectively and reversibly block the activity of clotting factor Xa, preventing clot formation.
Don't employ a specific direct oral anticoagulant reversal agent without identifying that reversal agent and estimating its plasma concentration.
Don't routinely send urine for Chlamydia trachomatis and Neisseria gonorrhoeae (CT/NG) testing from females if vaginal swab collection is possible.
Don't perform heterophile antibody (monospot) testing to diagnose acute Epstein–Barr virus (EBV) infection in children under 5 years of age.
Don't test for influenza unless the patient is symptomatic and the result will influence clinical management and decision making.
Don't prescribe immunosuppressive agents for suspected autoimmune hepatitis (AIH) without first excluding hepatotropic virus infections (e.g., viral hepatitis A, B, and C). Viral hepatitis may mimic AIH, both serologically and histologically, but it may resolve with direct-acting antiviral treatment.
Don't order tissue transglutaminase IgG antibody or deamidated gliadin peptide antibodies in the initial screening for celiac disease.