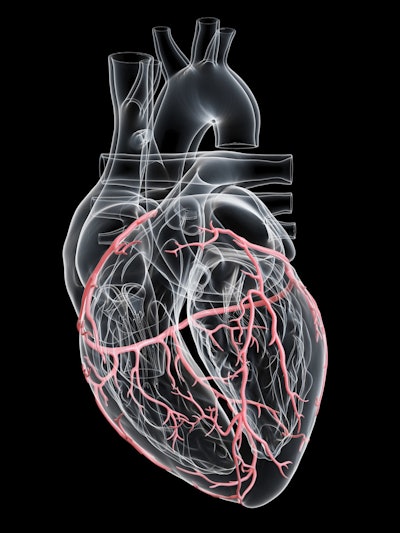 The American College of Cardiology (ACC) and the American Heart Association (AHH) on Wednesday published updated guidelines on the diagnosis and management of aortic disease, focusing on surgical intervention considerations, consistent imaging practices, genetic and familial screenings, and the importance of a multidisciplinary aortic team.
"There has been a host of new evidence-based research available for clinicians in the past decade when it comes to aortic disease," Dr. Eric M. Isselbacher, guideline writing committee chair, said in a statement. "It was time to reevaluate and update the previous existing guidelines."
Aortic disease occurs when the aortic wall is weakened and either bulges, causing an aortic aneurysm, or tears, causing an aortic dissection. A ruptured aneurysm or severe dissection may be immediately fatal. If either is discovered via imaging tests, lifesaving treatment can include careful monitoring of the injured aorta, surgery, medication, and/or lifestyle changes. Symptoms of aortic disease include chest pain or pressure, back pain, fatigue, neck pain, or jaw pain.
To update its guidelines, the writing committee conducted a literature search in PubMed, Embase, Cochrane Library, Cinahl Complete, and other databases from January 2021 to April 2021, along with additional relevant studies published through June 2022.
Recommendations in the new guidelines include genetic testing and imaging of first-degree relatives of individuals diagnosed with aneurysms of the aortic root or ascending thoracic aorta, or those with aortic dissection, to identify individuals most at risk for aortic disease.
"It is well recognized that thoracic aortic disease (TAD), including thoracic aortic aneurysm and aortic dissection, has a strong genetic component," Dr. Alan Braverman, writing committee member, said in an email interview.
Genetic screening that identifies TAD risk in an individual also serves to alert family members that they may be at risk for the condition.
"[In] 20% of cases another family member will be discovered to have TAD," Braverman said. "In such families with multiple members with TAD, one of the recognized genes responsible for TAD will be present in only about 25% of families."
Braverman added that the guidelines recommend genetic testing "when syndromic features of Marfan, Loeys-Dietz, or vascular Ehlers-Danlos syndrome are present; when an individual experiences a thoracic aortic aneurysm or aortic dissection at less than 60 years old; when there is a family history of TAD, cerebral aneurysm, or peripheral aneurysm; and for individuals [older than 60] who have family members that are discovered to have TAD on imaging evaluation."
However, genetic testing comes with its challenges. Braverman said that physicians must be better educated about the disease's familial nature, as well as how syndromic and nonsyndromic thoracic aortic disease may present.
Additionally, "many physicians do not have experience in performing genetic testing -- including how to order the testing and, importantly, how to interpret the results and how to counsel the individual and family when abnormal results are present," Braverman said.
The expense of genetic testing must also be considered, he added.
Other updates to the guidelines include reducing the surgical intervention size threshold to account for changes in the patient's body surface area or height.
This threshold "has been lowered from 5.5 cm to 5.0 cm in selected patients, and even lower in specific scenarios among patients with heritable thoracic aortic aneurysms," the authors wrote.
Further emphasis in the guidelines was placed on having consistency in how computed tomography (CT) or magnetic resonance imaging (MRI) is obtained and reported, with all surveillance being conducted using the same modality and in the same lab.
"Computed tomography, magnetic resonance imaging, and echocardiographic imaging of patients with aortic disease should follow recommended approaches for image acquisition, measurement, and reporting of relevant aortic dimensions, and the frequency of surveillance before and after intervention," the committee wrote.
A multidisciplinary team "with an exceptionally high concentration of expertise in the evaluation and management of aortic disease" would also benefit patients.
Such a team could lead to shared decision-making between specialists and patients, according to another guideline recommendation. The committee also recommended that pregnant individuals consider "the cardiovascular risks … the diameter thresholds for prophylactic aortic surgery, and the mode of delivery."