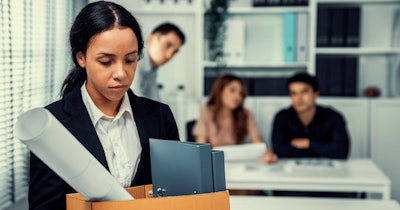 Following contentious leadership changes, Illumina announced on Monday that it is cutting its San Diego workforce.
The company announced the layoffs in a filing with the U.S. Securities and Exchange Commission (SEC). The layoffs began on June 21.
While the firm did not say how many positions it was eliminating, filings with state employment officials showed that 79 positions were being eliminated at two San Diego locations. Many of the positions being eliminated were technical, especially scientific and engineering positions.
Illumina said that it expects more workforce reductions in the upcoming third quarter. Additionally, the firm is reducing its office space footprint in the San Diego area to further cut its annual expenses.
At the end of 2022, the company employed 6,300 people in the Americas and 10,200 people worldwide.
In a statement, the company asserted that the layoffs were part of a multi-year plan to "realign" its operating expenses.
The force reduction comes on the heels of a heated proxy battle for leadership involving activist investor Carl Icahn, which ultimately resulted in the resignation of Francis deSouza as CEO and the ousting of Chairman John Thompson from the board.
Senior vice president and general legal counsel Charles Dadswell has been named Illumina's interim CEO.