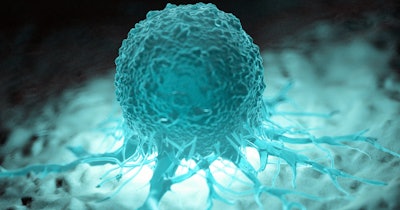 Jerusalem-based bio-platform company NewStem on Wednesday announced its collaboration with the MSK Innovation Hub for further validation and optimization of NewStem's Software Diagnostic Device (NSDD) bioinformatics software for use in oncology.
The collaboration will focus on the use of the NSDD software for triple-negative breast cancer patients and non-small cell lung cancer patients treated with paclitaxel and/or carboplatin.
The NSDD provides information about the presence of mutations in a patient's tumor profile that may confer resistance to certain anticancer drugs, assisting oncologists and patients in making better-informed treatment decisions.
Drug resistance is a significant cause of relapse in cancer and is responsible for over 90% of deaths in cancer patients.
The MSK Innovation Hub is a program of Memorial Sloan Kettering Cancer Center (MSK) in which MSK's researchers, clinicians, and digital health professionals collaborate with digitally focused companies on projects with tangible impact on the treatment and management of cancer.
"Despite enormous progress over decades, resistance to anticancer drugs continues to be a major problem in treating cancer, the second-leading cause of death globally," Ayelet Dilion-Mashiah, CEO of NewStem, said in a statement.