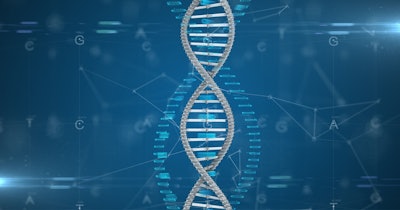 Genomics England and Oxford Nanopore Technologies have announced a strategic research partnership to resolve undiagnosed rare disease cases.
The collaboration, initially set for 18 months, aims to sequence around 7,500 samples from participants in the 100,000 Genomes Project with a range of genetic or suspected genetic disorders. The landmark 100,000 Genomes project was established in 2013 to sequence 100,000 whole genomes from patients and incorporate genomic medicine into routine care in the U.K.'s National Health Service (NHS).
Matt Brown, Genomics England's chief scientific officer, said the "exciting" link up with Oxford Nanopore would explore the potential for long-read (LR) and epigenetic sequencing to improve understanding of the causes of rare conditions.
"It will help us to build the world's largest dataset with comprehensive genomic profiling to support diagnosis for patients and families affected by rare genetic conditions," Brown said.
The two partners will study whether, and to what extent, LR and epigenetic sequencing can assist in diagnosing patients with rare conditions for whom short-read whole-genome sequencing (SR WGS) has not provided a diagnosis and the performance of LR and epigenetic sequencing in patients where SR WGS has achieved a diagnosis. A further aim is to develop a lab workflow and data analysis pipeline to support the clinical use of WGS data generated using nanopore sequencing.
Oxford Nanopore, which was founded in 2005 as a spinout from the University of Oxford, will use its high-throughput sequencing device, the PromethION 48. The company says its ability to sequence any DNA/RNA fragment length from short to ultralong allows for characterization of more genetic variation that includes single nucleotide variants, insertions/deletions, complex copy number variations, and structural variations.
"The combination of very high single-molecule accuracy and the ability to reach all parts of the genome and characterize all types of genetic variation mean that nanopore sequencing can deliver comprehensive genome analysis and will reveal that what's missing matters," said Gordon Sanghera, Oxford Nanopore's CEO.
The project will be part of a wider multiomic study led by Genomics England, which includes work with other partners in SR RNAseq, proteomics, and metabolomics.
"Our aim is to assess the performance of these approaches either individually or in combination for rare disease diagnosis," a Genomics England spokesperson told LabPulse.com.
Eurofins Genomics will be the service provider for the sequencing in the U.K.