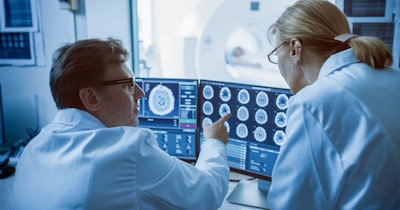 Laboratories and diagnostics services group SYNLAB is investing 8 million euros ($8.7M) to build a new medical care center inside one of Italy's biggest urban regeneration projects.
The 4000m2 center within Florence, Italy's Manifattura Tabacchi will offer a range of routine diagnostics, specialty testing, and medical healthcare services for around 200,000 patients annually.
SYNLAB Group CEO Mathieu Floreani said the center would "foster and promote access to our expertise in specialty testing."
"This way, we strategically expand our diagnostics and healthcare platform in Florence while creating a service portfolio that is key to future-proof healthcare in Italy," Floreani said.
The center will offer blood collection, routine and specialty testing, and advanced diagnostic imaging, including high-field magnetic resonance imaging, CT scans, and mammography.
Andrea Buratti, CEO of SYNLAB Italy, said, "The new medical care center will serve as a comprehensive health hub, providing regional access to a wide range of medical services. What we are specifically proud of [is that] the center will feature the first women's health and prevention area of its kind in Tuscany."
SYNLAB officials laid the cornerstone for the new center in Florence on June 27 along with several political and business representatives, according to an announcement from its Munich office.
The company says the center will provide a "safe and welcoming environment" that meets leading-edge building and environmental sustainability standards and would provide sustainable transportation options.
SYNLAB, with more than 28,000 employees, operates in 35 countries across four continents.
The group offers medical diagnostics to patients and practicing doctors, hospitals, and clinics, as well as governments and corporations. In 2022, it performed around 600 million laboratory tests and achieved revenues of 3.25 billion euros.
Manifattura Tabacchi is being developed as a hub for science, business, innovation, green technology, and culture on the site of a former factory in Florence. The center is expected to open in late 2025, and approximately 80 people will be employed at the site.
According to FT.com, in 2016, the complex was purchased as a joint venture between a private equity fund, managed by the London-based asset-management business Aermont Capital, and the Italian government, which invested in the redevelopment under its Gruppo Cassa Depositi e Prestiti pension arm. FT. com reported in 2022 that the joint undertaking is worth approximately 250M euros.