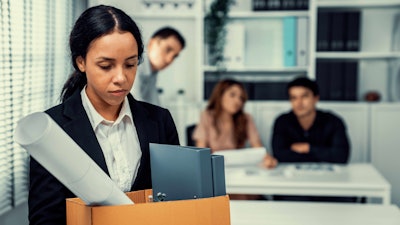 POC testing company Talis Biomedical has announced that it will lay off 90% of its employees and has begun exploring strategic alternatives.
Talis will also consolidate operations to a single site in Chicago, as well as implement other cost-saving measures, the company said in a statement.
Talis' board of directors has appointed a special committee of independent directors to consider a range of strategic alternatives, including equity or debt financing alternatives, an acquisition, a merger or reverse merger, divestiture of assets, licensing, or other strategic transactions. TD Cowen will act as financial adviser to the firm during the review of strategic alternatives; Seyfarth Shaw will serve as legal adviser during the review process.
The firm said that it has no timetable for completion of the strategic process and does not intend to provide progress updates unless further disclosure is appropriate or necessary.
Talis also announced its financial results for the third quarter of 2023, reporting revenue of $140,000 compared to $796,000 in the prior year quarter. Grant revenue was $64,000 during the quarter; product revenue was $76,000. The net loss was $15.7 million in the third quarter of 2023 compared to $26 million in the third quarter of 2022. The company ended the quarter with $88 million in cash and cash equivalents.
Talis implemented two rounds of layoffs in 2022 while the firm changed its focus from its COVID-19 assay to women's and sexual health testing. In addition, the beta phase rollout of its Talis One molecular diagnostic system was delayed in 2022 due to manufacturing issues and invalid rates greater than 10%.