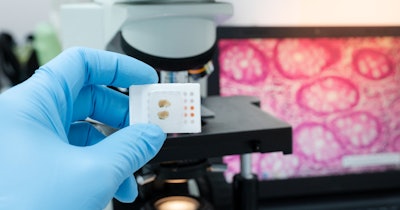 Digital pathology firm Proscia on Wednesday announced the adoption of its Concentriq Dx platform by the Netherlands Cancer Institute (NKI), a comprehensive cancer center in Europe.
NKI is transitioning to Concentriq Dx to expand its digital pathology practice, laying the foundation for its pathologists to deliver personalized diagnoses that better inform treatment decisions, Proscia said.
Digital pathology shifts the 150-year-old standard of care from the microscope to whole-slide images, and more pathologists are adopting it for routine diagnosis.
Adoption drivers include heightened expectations for precision medicine, the impact of the pathologist shortage, and the rising cancer burden.
NKI, an early adopter of digital pathology, selected the enterprise-grade Concentriq Dx to serve as the modern platform at the center of its growing oncology practice.
CE-marked under IVDR, the Concentriq Dx platform enables primary diagnostic and other routine workflows across laboratories in the European Union and other regions that accept the designation. In the U.S., the platform has been available for primary diagnosis during the COVID-19 public health emergency.
According to Proscia, NKI will draw on the platform's interoperability to unify images from disparate scanners, bringing more pathology data into its practice.
With live and asynchronous collaboration and remote image viewing, Concentriq Dx helps pathologists to broaden access to specialists seeking to provide higher quality diagnoses. The platform also offers interoperability with third-party image analysis applications, allowing NKI to identify clinically significant patterns, Proscia said.