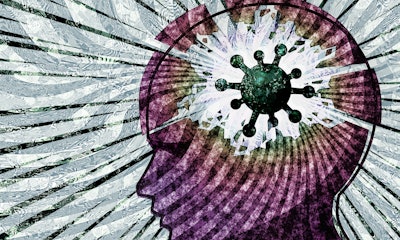 QMC Health, a subsidiary of Quantum Materials, on Tuesday announced that it has inked an agreement with Lawson Health Research Institute for the rights to use blood biomarkers that characterize long COVID as part of a diagnostic test.
QMC Health said it will use the biomarkers to develop a long-COVID point-of-care rapid test that also leverages its high-performance fluorescent immunosensor (HPFIS) technology.
A research team at Lawson that discovered the blood biomarkers recently published its findings in Molecular Medicine.
"Long COVID is a multisystemic disease that involves many organs and presents a wide range of symptoms," Stephen Squires, president and CEO of QMC, said in a statement. "Our goal is to do our part to improve a current diagnostic process that is plagued by the absence of a conclusive test for long COVID."
QMC developed the HPFIS technology during the COVID-19 pandemic for use in the formulation of bioconjugates in rapid-flow assays and intends to expand the technology's diagnostic capabilities and develop a range of tests to address other diseases and conditions, the company added.