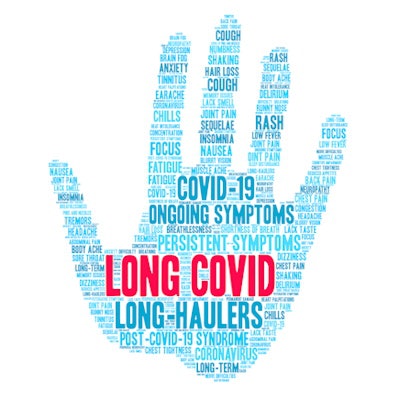 IncellDx announced on Wednesday that it has obtained CE marking for a long-COVID blood test that it will launch next month in European markets.
The firm said it developed the test based on clinical studies published in Frontiers in Immunology showing that its researchers generated disease scores specifically for long COVID. The researchers used machine learning and artificial intelligence to measure and analyze cytokines and chemokines -- sets of inflammatory markers.
"Long COVID presents a significant diagnostic and treatment challenge for patients," Dr. Bruce Patterson, CEO of IncellDx, said in a statement. "An objective test that can detect immune signatures specific to long COVID is vital for effective diagnosis and to enable patients to seek effective treatment."
Patients and prescribers will be able to access the test in September through an undisclosed diagnostic services provider.