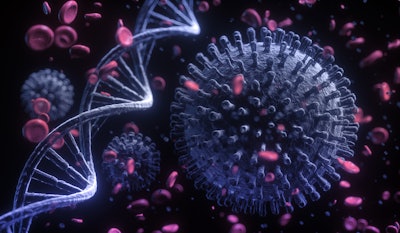 Sense Biodetection on Tuesday announced it has signed a strategic agreement with Abacus dx for the distribution of Sense's Veros point-of-care molecular testing platform in Australia and New Zealand.
Veros is a single-use COVID-19 test that produces PCR-quality results in approximately 15 minutes without an instrument. Using a rapid molecular amplification technology, Veros aims to help to improve access to point-of-care testing and help reduce the spread of COVID-19, Sense said.
The firm added that the agreement is the latest among its worldwide distribution partnerships as it commercializes the Veros platform; the agreement will enable Abacus dx to supply customers immediately pending regulatory approval in the respective countries.
Abacus dx is a specialty medical distributor that connects manufacturers with customers in Australia and New Zealand.