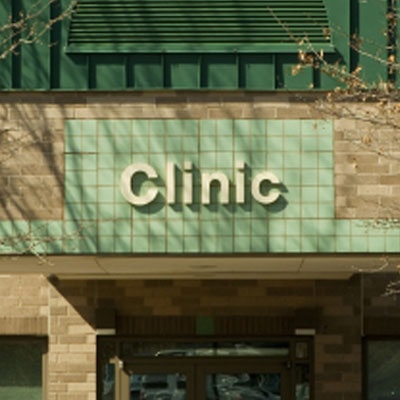 With approximately 10,000 locations across the country, urgent care clinics (UCCs) provide a full range of services of nonemergency acute care, and now some are offering COVID-19 testing. UCCs are expected to grow in three distinct ways, according to the latest Kalorama Information report on the urgent care U.S. market.
UCCs are defined as walk-in healthcare venues that are not within a retail store but can be in a strip mall or freestanding building. They offer a range of services, expanded hours, and limited wait times. They usually have imaging equipment and multiple providers.
UCCs expected to grow
UCCs are expected to grow in the number of locations and patients visiting them each day and in revenue per patient. These three factors have a multiplier effect and will lead to a $24.8 billion market in 2020 and growth near 8%.
Urgent care sites will continue to be a growth opportunity for IVD vendors marketing test products. Vendors such as Quidel, Abbott, Becton Dickinson, Sekisui, and others are specifically focusing on them.
COVID-19 testing in particular has brought urgent care testing to the fore, and Kalorama's latest report found that 60% of urgent care clinics offer COVID-19 testing. Those clinics that do not will refer patients to another urgent care chain location where testing is available. Kalorama found that over $440 million has been earned by U.S. urgent care centers that provide COVID-19 tests.
UCCs offer other point-of-care tests, including chemistries, flu tests, glucose, and urinalysis. Increasingly, those clinics owned by large chains are advertising lab services such as chemistries and immunoassays. Those that do not offer these can send the tests out to external laboratories.
Urgent care's story in the U.S. has been all about growth, and the report suggests it will continue. The fastest growth, Kalorama estimates, happened in the early part of this decade, between 2011 and 2017.
UCC market competition and saturation
However, the growth of UCCs will be limited by competition and the saturation of markets, competition from retail clinics, and extended hours at physician offices. The sheer number of urgent care locations is draining the available patient population. Some insurance carriers will no longer pay urgent care fees in saturated markets such as New York, New Jersey, and Florida.
This is compounded by the trend of seniors tending to use physician care rather than urgent care and sets a limit on the possible number of locations in the U.S. in the future. The market is not mature, but the maturation point is visible.
The growth of urgent care is good for the industry, but it also means that competition is high for patients. More than three-fourths of the U.S. population resides within a 10-minute drive to an urgent care center, according to the Urgent Care Association.
Other competitors include retail clinics (not included in Kalorama's report) and physicians with expanded office hours.
The senior population is another issue for urgent care sites, according to Kalorama. Seniors tend to use a physician, and a PNC Healthcare survey of senior Americans found that only a small percentage of seniors would choose urgent care over a physician for care. Seniors represent the highest dollar per patient in healthcare, and urgent care providers will have to find a strategy to reverse that trend to grow by earning more from the senior services business and laboratory tests.
Bruce Carlson is the publisher of Kalorama Information, part of Science and Medicine Group.
Disclosure: LabPulse.com is a sister company of Kalorama Information.