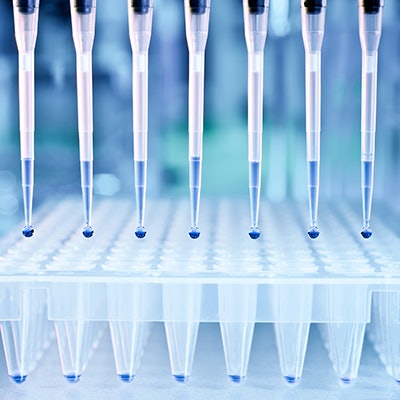 Precision medicine firm Paragon Genomics has debuted two additional CleanPlex next-generation sequencing (NGS) tests to detect the novel coronavirus and estimate disease severity.
The tests include the CleanPlex angiotensin-converting enzyme 2 (ACE2) and transmembrane protease, serine 2 (TMPRSS2) panel, a multiplex polymerase chain reaction (PCR)-based targeted sequencing assay that analyzes genetic factors impacting COVID-19 infection susceptibility and disease severity. In addition, the CleanPlex SARS-CoV-2 Flex research panel detects mutations and additional genome coverage of the novel coronavirus.
The panels add to Paragon's existing ClearPlex SARS-CoV-2 Research and Surveillance Panel, which allows SARS-CoV-2 genome sequencing for accurate nucleic acid-level data. The ClearPlex RNA workflow converts viral RNA into libraries ready for sequencing in hours, according to Paragon.
The company also announced plans to introduce new CleanPlex PCR primers in order to expand the capability of its NGS panels for the novel coronavirus. The primers will allow researchers to run up to 3072 CleanPlex sequencing samples simultaneously on Illumina NovaSeq instruments, the company noted.
In addition, Paragon said it will release an early-access edition of its CleanPlex Respiratory Research Panel next week. The panel combines diagnostics for the novel coronavirus, both flu strains, and H1N1, H1N2, and H3N2.