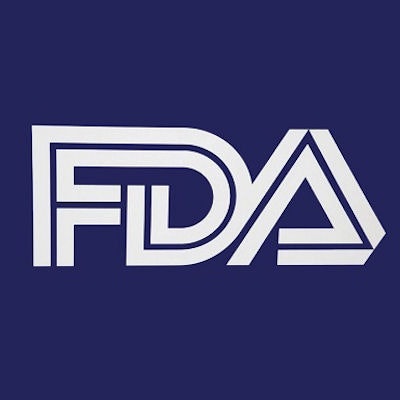 The U.S. Food and Drug Administration (FDA) has approved the first liquid biopsy companion diagnostic (CDx) that also uses next-generation sequencing (NGS) to identify patients with specific types of EGFR mutations in a form of metastatic non-small cell lung cancer (NSCLC).
Guardant Health's Guardant360 CDx assay uses a blood sample to provide healthcare professionals with genetic information about the patient's tumor and also large-panel genetic sequencing, known as high-throughput tumor profiling, to detect mutations in 55 tumor genes, rather than one gene at a time.
Patients are provided with a simultaneous mapping of multiple biomarkers of genomic alterations, rather than one biomarker at a time, which can translate to faster treatment and more insight into possible resistance mechanisms, the FDA said in a release.
The FDA's approval is specific to the test's use in identifying EGFR mutations in patients who will benefit from treatment with Tagrisso (osimertinib), an FDA-approved therapy for a form of metastatic NSCLC. If the specific NSCLC mutations associated with the FDA's approval are not detected in the blood, a tumor biopsy should be performed to determine if the NSCLC mutations are present, the agency said.