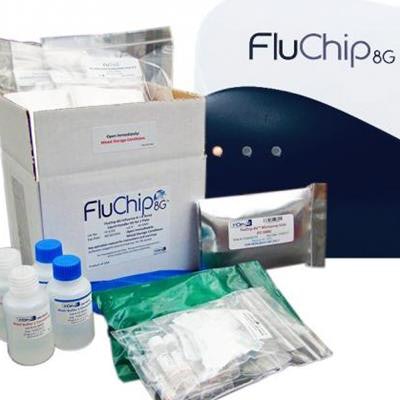 InDevR's FluChip-8G Influenza A+B assay -- designed to identify virus subtypes -- has received 510(k) marketing clearance from the U.S. Food and Drug Administration (FDA).
The single multiplexed diagnostic can differentiate between seasonal and nonseasonal influenza A viruses, which is helpful for picking up on subtypes that could cause a pandemic, such as H7N9 and H5N1. The assay provides results on the same day of testing, according to the company.
The assay was developed in part with funding from a Small Business Innovation Research grant from the U.S. National Institute of Allergy and Infectious Diseases, the U.S. Department of Health, and the Biomedical Advanced Research and Development Authority.
InDevR's other products include the VaxArray influenza potency test kit and the Cypher One analyzer for hemagglutination and hemagglutination inhibition.