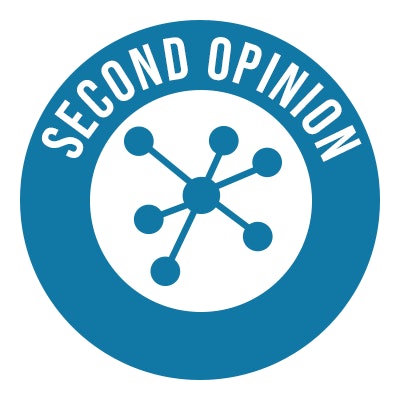 The novel coronavirus pandemic has claimed more than 79,000 lives globally, locked billions of people into their homes, and tanked the global economy. Governments across the world have marshaled enormous resources to restrain the pandemic yet have failed to sever the chain of transmission in time. The lack of availability of rapid diagnostics has emerged as one of the major limiting factors in restraining the pandemic.
With medical professionals risking their lives to save others, it's time for healthcare systems to open their eyes to the potential for academic research labs to play a role.
SARS-CoV-2 is an RNA virus, and reverse transcription polymerase chain reaction (RT-PCR) is proved to be the best diagnostic tool. PCR is a robust technique, routinely used by thousands of research laboratories across the world. Yet academic research labs -- housed within most medical schools and academic universities in the U.S. -- were not called in or allowed to join the fight against the COVID-19 pandemic. Most biological research laboratories routinely develop RT-PCR assays within days, and summoning them to join the race against time could help ramp up the rates of diagnosis.
Editor's note: There are some 29,000 medical research labs globally, including 8,000 in the U.S., according to estimates from Strategic Directions International (SDi), a sister company of LabPulse.com.
Lessons learned with clinical labs
Meanwhile, clinical labs faced unnecessary barriers in the global health crisis. The U.S. Food and Drug Administration (FDA) has in the past generally not enforced premarket review and other applicable regulatory requirements on laboratory-developed tests (LDTs) offered by CLIA-certified laboratories, such as next-generation sequencing (NGS)-based tests for cancer and infectious disease diagnostics. NGS-based tests are much more complex to develop and validate than a simple RT-PCR test.
Yet as the implications of the coronavirus outbreak became known, accredited clinical laboratories in the U.S. were required to validate their tests through the FDA's emergency use authorization (EUA) process, which precluded the majority of labs from developing their own tests for COVID-19. The delayed and inadequate volume of testing led to the uncontrolled transmission, and the number of new cases skyrocketed across the multiple countries during this pandemic.
The FDA enforcement of the EUA requirement for COVID-19 testing was unfortunate and short-sighted, particularly in the pandemic situation where widespread testing could save thousands of lives and minimize the impact of the financial crunch. However, the agency has been very responsive to the need for more flexibility. It has relaxed regulations, now allowing labs to develop their own tests, and it has expedited the EUA process.
Clinical laboratories were also hit by another roadblock: the limited supply of critical reagents such as RNA extraction kits, PCR master mix, and sample collection material. Research laboratories often have these reagents and supplies in stock. Careful incorporation of research laboratories into the COVID-19 testing effort could increase the testing capacity by many fold in the U.S. and globally.
Policy in the U.S. has implications elsewhere. Legislatively, U.S. FDA regulations can only be enforced nationally, but many other countries rely on FDA guidelines to draw their own guidelines. For example, India has initially approved only FDA-cleared testing kits for COVID-19, which are still in short supply.
The Indian Council of Medical Research (ICMR) has followed the U.S. FDA's EUA path and initially recommended only two FDA-approved commercial platforms -- Cepheid's GeneXpert and Roche's cobas 6800/8800 -- for testing of COVID-19. It later approved five other non-FDA-approved kits for COVID-19 testing in India. As of April 7, India had tested only approximately 114,000 patients for COVID-19, which is the lowest (per million population) in the world, considering India's population of 1.3 billion. India has largely missed out on tapping into the potential of clinical laboratories in medical college hospitals, as well as hundreds of laboratories at universities and government-funded research institutions.
Opportunities and challenges
Unlike clinical labs, research labs are generally not permitted by law to conduct clinical tests, though the majority of modern biological research labs across the world have the resources needed for undertaking such testing.
Of course, there are real concerns regarding the accuracy of the diagnosis in research settings where clinical testing experience is limited. However, molding the research infrastructure could be the fastest option for ramping up the much-needed testing capacity. Just as countrywide lockdown is the best option to prevent community transmission and governments are tapping into every possible resource to increase hospital capacity, likewise, it makes sense on the testing front to recruit skilled, young, dynamic researchers.
A massive scale of testing is particularly useful in situations where a sudden increase in testing is required, such as for the cases recently reported from a mosque in the New Delhi area, where approximately 1,500 individuals were suspected to be exposed to COVID-19, or a cruise ship infection situation. Such clusters of cases are likely to pop up during or after lockdowns, and increased testing capacity rendered by the research labs can be instrumental for rapidly resting and isolating the infected individuals to stop the community transmission.
Car manufacturing companies are now making ventilators, and trains are being converted into isolation units. Retired healthcare professionals are being called back into duty, and final-year medical students may be deployed in treating coronavirus patients. Likewise, thousands of research laboratories in medical schools and universities are offering graduate studies in biological sciences and could play an instrumental role in rapid testing for COVID-19, yet authorities across the world have overlooked these important resources in plain sight.
Empowering research laboratories to offer COVID-19 testing could save lives and alleviate the pressure on healthcare systems -- and is very much the need of the hour.
Rahul Sharma, PhD, is director of laboratory operations at Cofactor Genomics, a San Francisco-based biotech firm. He is an expert in molecular diagnosis test development and clinical laboratory operations, including CLIA, College of American Pathologists (CAP), and U.S. FDA regulations. The views, thoughts, and opinions expressed in this text belong solely to the author and are not necessarily shared by the author's employer.
The comments and observations expressed are those of the author and do not necessarily reflect the opinions of LabPulse.com.