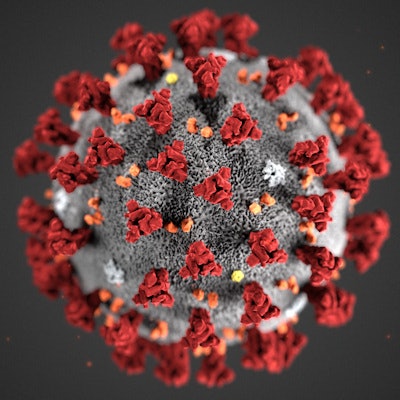 The World Health Organization (WHO) has raised its estimate of the mortality rate of patients infected with the novel coronavirus to 3.4% globally, up from a 2.3% death rate in previous estimates.
In a press briefing in Geneva, WHO Director-General Dr. Tedros Adhanom Ghebreyesus told reporters of the higher mortality estimate based on reports coming in from around the world, according to an article on CNBC.com.
The novel coronavirus SARS-CoV-2 causes the disease COVID-19. As of March 4, 92,943 cases of COVID-19 had been reported globally, with 3,160 deaths, Ghebreyesus noted during a mission briefing on March 4. The WHO has shipped nearly half a million sets of personal protective equipment to 27 countries and has sent "hundreds of thousands of lab tests" to countries in call regions, he said.
The higher mortality estimate for COVID-19 represents a significant escalation of the health risk posed in the event that coronavirus infections spread significantly. Concern about the coronavirus outbreak has already resulted in the cancellation or postponement of public events scheduled for March, such as the European Congress of Radiology in Vienna and the Acute Cardiovascular Care conference in Athens.
By point of comparison, the mortality rate from the seasonal influenza virus is around 0.1% in the U.S., according to published sources.
In the press briefing, WHO officials said that much of the difficulty in estimating the health impact of the novel coronavirus comes from the fact that the virus behaves differently from the flu virus, and the mechanisms by which it is transmitted aren't fully understood, according to the CNBC report.
On the positive side, they said that in countries with "strong measures" to contain outbreaks, virus transmission can be suppressed.