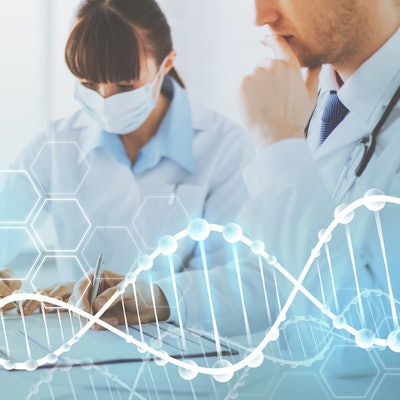 The World Health Organization (WHO) has updated its recommendations on laboratory testing strategy for COVID-19. The strategy provides guidance on operating amid shortages of tests and reagents in some areas.
As of March 23, more than 332,000 COVID-19 cases have been confirmed globally, including more than 171,000 in European countries, according to the WHO's situation report. The organization stressed the importance of diagnostic testing for tracking the SARS-CoV-2 virus and suppressing its transmission, but it also acknowledged that intensified testing has resulted in shortages of molecular testing reagents and other diagnostics globally.
"Beyond supply issues, there are significant limitations of absorption capacity in many regions, especially in low- and middle-income countries," the WHO said.
The document on laboratory testing provides guidance based on four different transmission scenarios in member countries:
Countries with no cases (no cases)
Countries with one or more cases, imported or locally detected (sporadic cases)
Countries experiencing clusters of cases related in time, geographic location, or common exposure (clusters of cases)
Countries experiencing larger outbreaks or sustained and pervasive local transmission (community transmission)
"Depending on the intensity of transmission, the number of cases and laboratory testing and surge capacity, it may be necessary to prioritize who gets tested according to health objectives," the WHO advised.