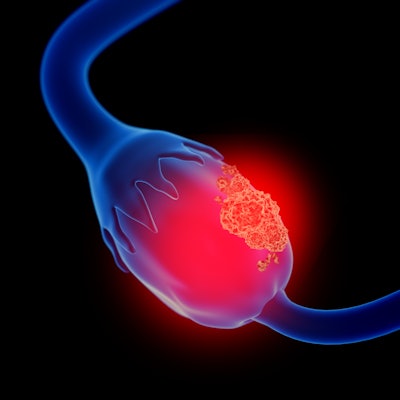 Aspira Women's Health is highlighting a study published in the June issue of JCO Clinical Cancer Informatics that suggests its OvaWatch deep neural network algorithm is effective for detecting ovarian cancer.
The study highlights OvaWatch's potential for accurately assessing the risk of ovarian malignancy in patients with pelvic masses, according to Aspira.
OvaWatch has not yet been released on the market, the company added.
"Once launched, we believe our OvaWatch risk assessment will become a valuable tool to assist physicians in determining appropriate treatment strategies for every woman with an adnexal mass," Nicole Sandford, CEO of Aspira Women's Health, said in a statement.